13 km of the Rhône
13 km 
•

21 November 2020
Start : Villefranche sur Saône • 14h30
Finish : Villefranche sur Saône
Time limit : 2h
Nature of the race route
The real fun run which visits the heart of Beaujolais. Slightly hilly, fun and entertainment with many runners in full disguise
This is a looped road run
2 full sporting refreshment points and and multiple distractions
An insurance to cover cancellation is available! To take advantage of this, please check the registration form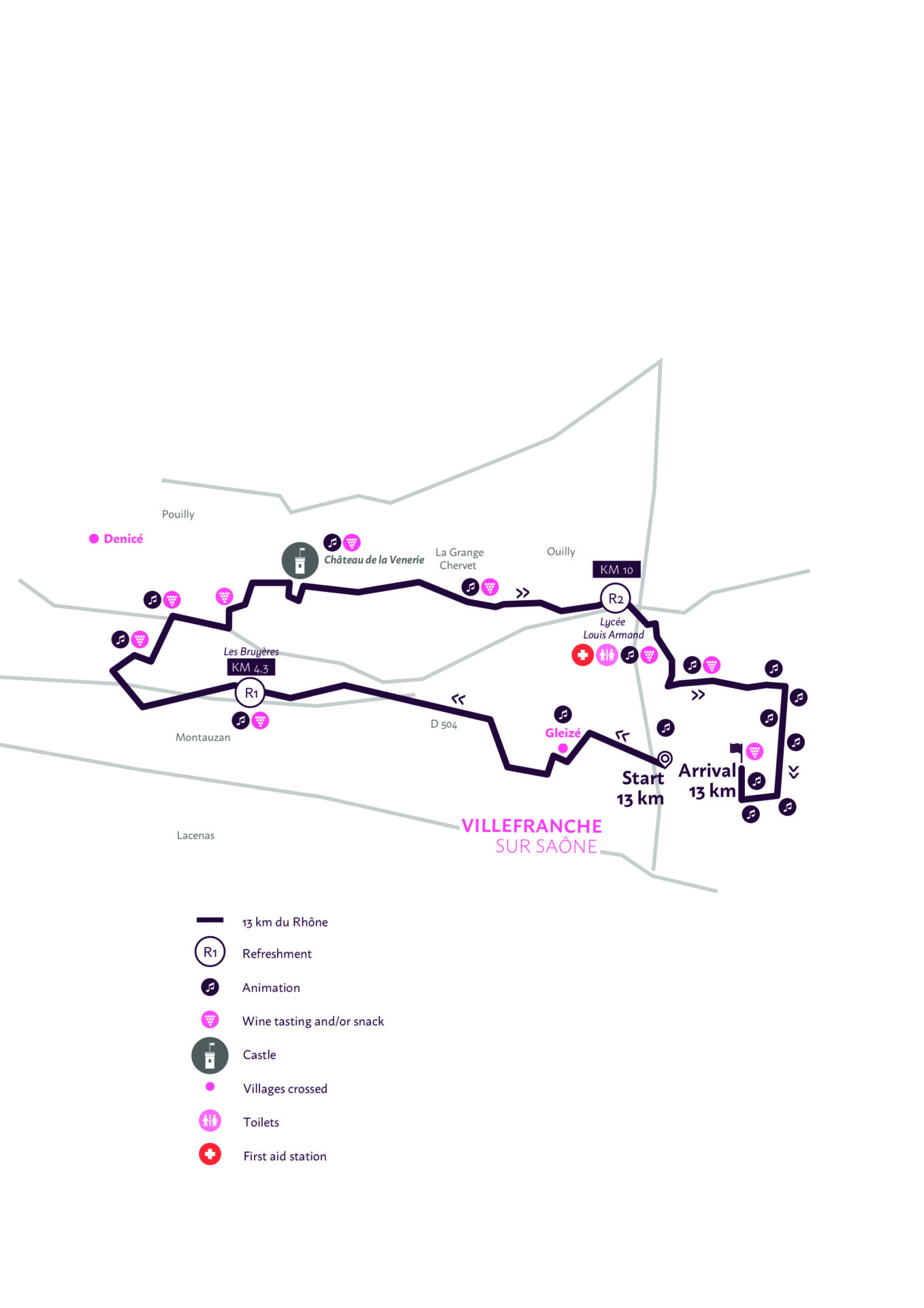 If you would like to participate in the race
Follow these links to register either yourself, or your group, for the 13 km of the Rhône.
This is the most popular race for mixing sport and fun
Every year, we are bombarded with candidates, so don't wait any longer to register!
The 13 km of the Rhône allows everyone to join in the festival and to discover (or to re-discover) the unique atmosphere of the International Marathon of Beaujolais
IF YOU DON'T WANT TO STAND OUT, MAKE SURE YOU ARE FULLY DISGUISED
Our thanks to all our sponsors


Stay informed,
Register for our newsletter
By registering for our newsletter, you confirm having fully understood 
our confidentiality policy. 
. You can cancel your subscription at any time using the links for this purpose or by contacting us directly at the following address: contact@marathondubeaujolais.org