Nature of the race route
95% of the race is run on the small winding roads of the Beaujolais, whilst the rest is pathways around the castles and cart tracks in the vineyards.
The route between vines and castles (Corcelles, Pizay, Ravatys…) has been accredited by the French Athletics Federation and makes its way through more than 12 different villages
15 opportunities for tasting, 9 of which are full sporting refreshments points, always maintaining the atmosphere of fun
Buses will be available between 6h30 and 7h15 to take you to the start in Fleurie from the Parc Expo in Villefranche
Start in Fleurie at 9h00 – preferably fully disguised
An insurance to cover cancellation is available! To take advantage of this, please check the registration form
Our thanks to all our sponsors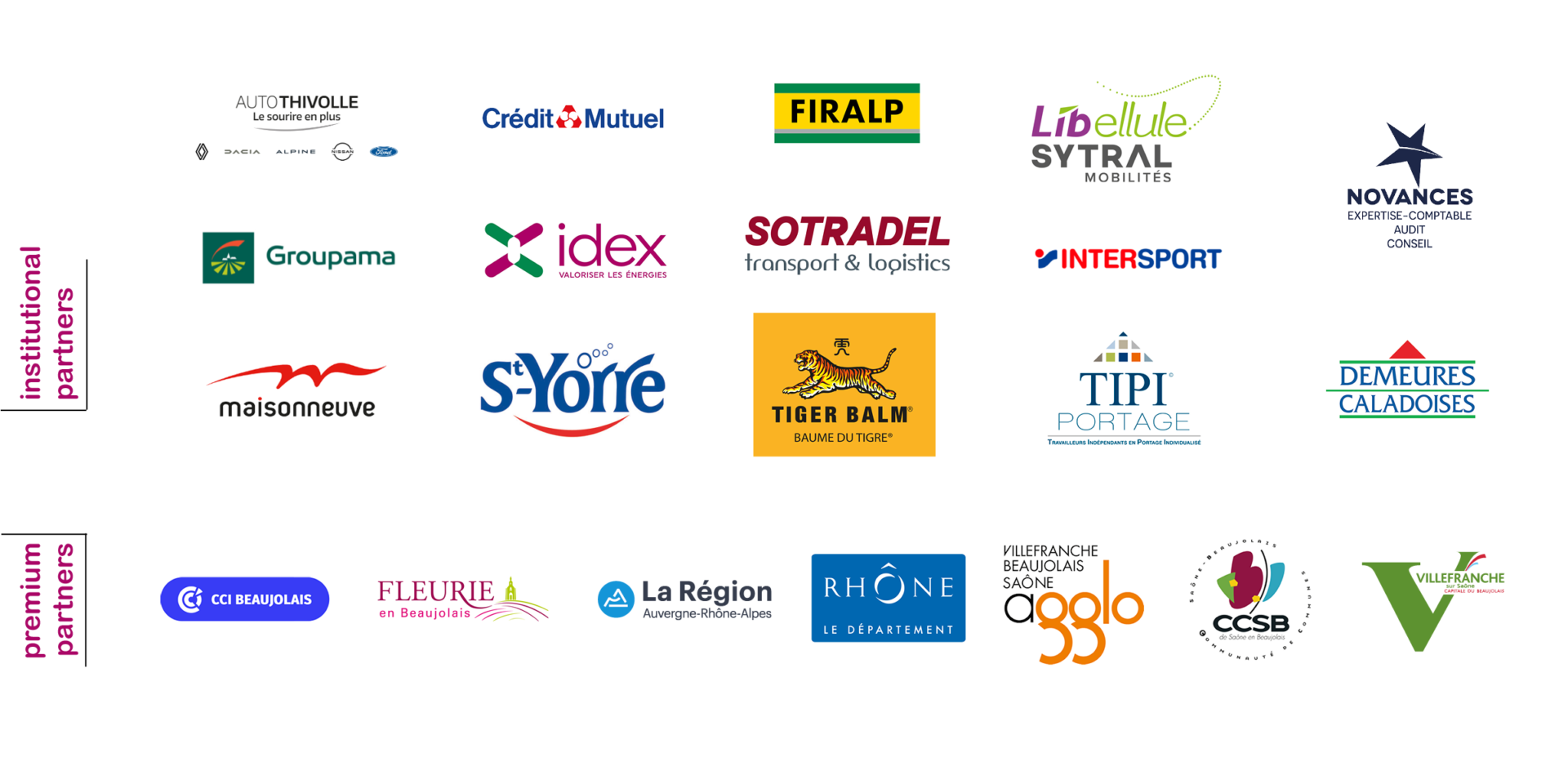 Stay informed,
Register for our newsletter
By registering for our newsletter, you confirm having fully understood 
our confidentiality policy. 
. You can cancel your subscription at any time using the links for this purpose or by contacting us directly at the following address: contact@marathondubeaujolais.org