A whole programme
This 2023 edition offers four race formats:
the FFA-labelled Marathon
the Marathon relay in teams of 3 or 4 runners,
the Half Marathon
the 13 km of the Rhône.
But also two rando formats:
The Family Marathon, a festive non-timed formula of 2.5 or 5 km open to all, which will again take place in the streets of Villefranche sur Saône.
Rando POUR ELLES, 7.5 kilometres of fun and celebration for a good cause.
Thursday 16 November
Parc des expositions
From 12.00 to 20.00: Opening of the Marathon Village and withdrawal of race numbers for all races at ParcExpo.
Please note that there will be no collection of race numbers on Saturday at the starting points (Fleurie or Villefranche).
Friday 17 November
Parc des expositions
From 10:00 am to 8:00 pm: Opening of the Marathon Village and withdrawal of race numbers at ParcExpo.
From 7pm: Pasta Party (reservations required)
Saturday 18 November
Start of the races
From 9am to 8pm (see details below)
From 8pm: The Marathon Night (Dinner and dance on reservation)
Sunday 19 November
10.00 am to 2.00 pm: Discovery tour
The Duboeuf hamlet – with tastings and lunch (on reservation)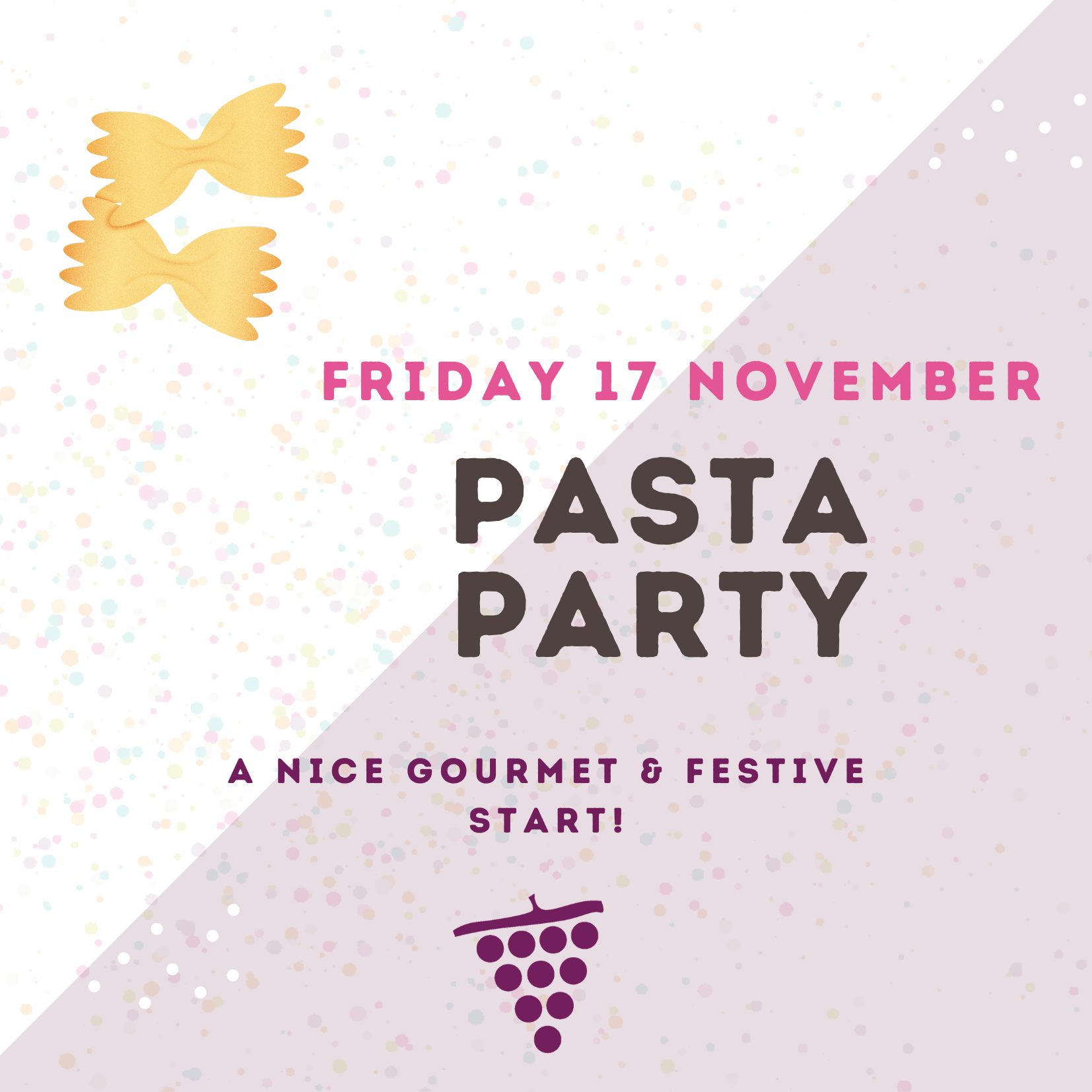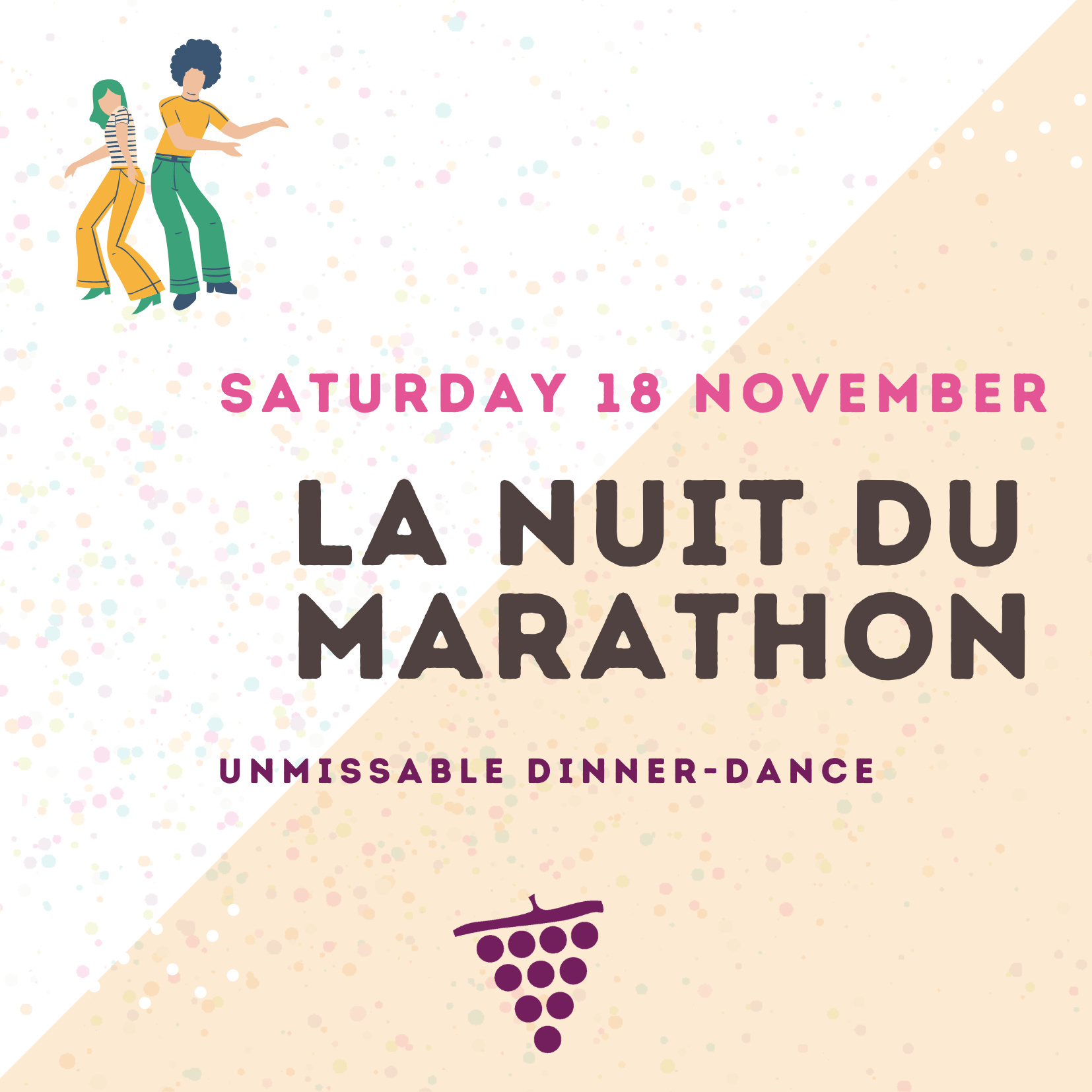 The Marathon Village is in the great setting of the Parc Expo of Villefranche. This will be the meeting point before the races as of Thursday (Collection of race bibs, stands of our sponsors and of our other sister-races as well as certain charitable organizations, and finally some stands where it will be possible to taste various items of local produce…)
It is from here that the buses will leave on Saturday morning for the starting point of the Marathon in Fleurie.
Access to the Marathon Village
Parking is free and there will be regular shuttle buses on Saturday
From the centre of Villefranche : follow the signs for the A6 motorway to Paris but at the roundabout that takes you onto the motorway to Paris, turn left instead of right and then continue straight on at the next roundabout. The Parc Expo is then immediately on your left.
The entry is on the rue de l'Industrie which you reach by continuing on to the roundabout just past the Parc Expo, where you must turn left.
PARCEXPO
PARC DES EXPOSITIONS
221 Avenue de l'Europe
69400 VILLEFRANCHE/SAONE
Where to stay during the International Marathon of Beaujolais?
You're looking for somewhere to get a good night's sleep before or after race day
How to get to Villefranche
COMING BY CAR
Villefranche is accessible directly from the motorway A6 – exit 31.2 (Villefranche-Centre)
It is 430 km from Paris on the A6
It is 350 km from Marseille on the "autoroute du Soleil" (motorway A7, then A6)
It is 140 km from Geneva on the "autoroute Blanche (motorways A40, A42, A46)
COMING BY TRAIN
You can easily reach Villefranche-sur-Saône from the various High-Speed Train Stations in Lyon as well as from the one in Mâcon-Loché.
The SNCF station of Villefranche-sur-Saône is also connected through several regional lines.
COMING BY PLANE
The international airport of Lyon Saint-Exupéry is 50 km from Villefranche-sur-Saône
You can either take a taxi to Villefranche-sur-Saône or get here by train by changing in Lyon Part-Dieu.
You should take the fast tram "Rhône Express" to get to Lyon Part-Dieu from outside the airport terminal and then catch one of the many trains that go to Villefranche-sur-Saône.